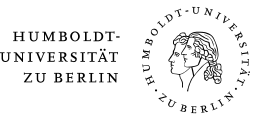 Presentations
Pädagogische Autorität in der Weimarer Republik, im Rahmen des Gemeinsamen Kolloquiums des Zentrums für Schulgeschichte (Zürich) und der Bibliothek für Bildungsgeschichtliche Forschung (BBF), Berlin, 07/12/2017.

Pädagogische Autorität im Kontext der Reifeprüfung, im Rahmen des Forschungskolloquiums der Allgemeinen und Historischen Erziehungswissenschaft, Universität Bern, 29/09/2017.

Pädagogische Autorität, im Rahmen der 16. Tagung des Forums Erziehungsphilosophie, Schwanenwerder, 21/07/2017.

Abitur: Authority and Examination, im Rahmen der PhDIPF-Academy, 21- bis 23. Juni 2017, Gersfeld (Rhön), 21/06/2017.

Educational Authority from a Praxeological Perspective, zusammen mit Kerrin Klinger, im Rahmen der Tagung "Historical Praxeology. Quo vadis? An International Conference on Historical Practices", Veranstalter: DFG-Graduiertenkolleg "Selbst-Bildungen", 15. bis 17. März 2017, Universität Oldenburg, 01/03/2017.

Lehrerkommentare im Vergleich. Zur Beurteilung historischer Abituraufsätze, zusammen mit Kerrin Klinger und Britta Zach, im Rahmen der "didacta - die Bildungsmesse", vom 14.-18. Februar 2017, Stuttgart, 17/02/2017.

The German School System, im Rahmen einer Vorlesung am Carshalton College, Surrey, Großbritannien, 22/01/2014.
Die neue Semantik der Lehrerbildung: ökonomische Synergien statt pädagogischer Zusammenhänge, im Rahmen des Forschungskolloquiums Allgemeine Erziehungswissenschaft und Bildungstheorie an der Bergischen Universität, Wuppertal, 4/2/2013.