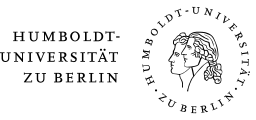 Johannes Türstig, M.A.
Duration of employment in the department
2013 - 2016
Humboldt University Berlin
Faculty of Humanities and Social Sciences
Institute of Education Studies
History of Education
Unter den Linden 6
10099 Berlin

E-Mail: J.Tuerstig(at)hu-berlin.de

 
Current place of employment
Reaearch assiatant at Humboldt University Berlin, Institute of Education Studies, Department of General Education/Philosophy of Education. More information you find here.
---