Chair of "Methods in Education Studies" at the Faculty of Humanities and Social Sciences at Humboldt University of Berlin
Department's profile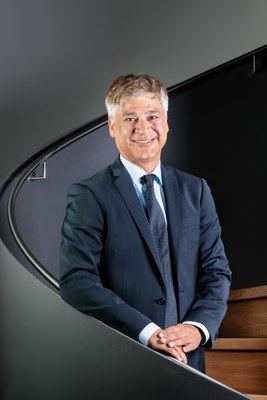 The department of Methods in Education Studies strives to advance methodological as well as statistic-methodical approaches in educational research, and aims at applying these in ways that are practically relevant. For us, empirical methods and statistics primarily play a 'serving' role in empirical exploration and validation of educational research approaches. The same holds true for a sustainable and evidence-oriented improvement of teaching quality in Germany and the international context. Research at this chair focuses on two distinct fields: 1) Validation theory and validation practice in the context of competency measurement, and 2) statistic-methodical fundamentals in impact, evaluation, and implementation research in the educational sciences.
Methodological-wise our department thus wants to employ and enhance a 'modern' and complex validation concept in the education sciences. Its distinguished feature is the understanding of validity as a quality criterion for result interpretation whose plausibility can only be assessed in the appropriate context of application, instead of an understanding of validity as part of the inquiry and measuring process.
(Photo: David Weyand)
In the course of the implementation of new steering models in the education sector, producing empirical evidence is becoming ever more significant on several levels of the education system. Just like with validity theoretical approaches, it is important to connect statistic-methodical aspects to deliberations of usefulness as well as to develop models of evaluation research that do not fail in reality because of their chronic reductionist complexity. Further, the interplay of top-down and bottom-up implementation processes is hardly understood, particularly concerning the implementation of innovations and reforms on a large scale (scaling-up). Research in our department wants to advance modelling and valid empirical assessment of implementation and scaling-up processes in this field. This, for the most part, happens in the focus areas of inclusion, integration of migrants, and teacher competencies.