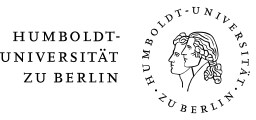 Laura Wiesiolek, B.A.
Student Assistant
Humboldt-Universität zu Berlin
Kultur-, Sozial- und Bildungswissenschaftliche Fakultät
Institut für Erziehungswissenschaften
Abteilung Historische Bildungsforschung
Unter den Linden 6
10099 Berlin

E-Mail: laura.wiesiolek(at)hu-berlin.de

 
 
Current Studies
Adult Education/Life Long Learning (4th semester)
Completed
B.A. in Slavic Studies, Scandinavian Studies at the Albert-Ludwigs-University Freiburg
Bachelor thesis: "The use of the dual number in Upper Sorbian"
---