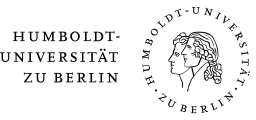 Maike Knodt, B.A.
Student Assistant
 

Bibliothek für Bildungsgeschichtliche Forschung (BBF) des DIPF

Forschungsbereich

Warschauer Straße 34-38
D-10243 Berlin

 

Tel.: 030 - 293360-655

E-Mail: knodt(at)dipf.de

 

 
Studies
Current Studies
Master in Education Studies at Humboldt-University of Berlin (5th semester)
Completed
B.A. in Education Studies at the Eberhard Karls University Tübingen
Bachleor Thesis: "Von der Unzulänglichkeit der Umweltbildung zu einer zukunftsfähigen Bildung für nachhaltige Entwicklung – Kriteriengenese und Analyse des Globalen Lernens"